Adam Seger – Classic British Meals to Enjoy
I love eating meals from around the world and ever since my wife bought me the Adam Seger cookbook I have been absolutely keen on trying out more and more British meals. The Brits have something of a reputation for having bland food but in my experience the food options here are really delicious and today I am going to talk about some of the best dishes which I have tried since I have been cooking with this book.
If you fancy trying a little bit of British cuisine then here are some of the very best options which you can try out.
Toad in the Hole
A Yorkshire pudding is batter which has been cooked until it fluffs up, and it is a staple of a Sunday roast dinner in the UK. This batter however can also be made for a dish called toad in the hole. This is a large Yorkshire pudding which is made with freshly cooked sausages inside. The better quality the sausage that you can get, the better that this meal is going to be, a true delight for your senses. Be sure that you serve it up with some piping hot beef gravy.
Shepherd's Pie
The Shepherd's pie is a dish made with lamb mince and vegetables that is then topped with delicious and fluffy mashed potato. First you simply need to brown off the mince alongside some par-boiled carrots and peas. Once you have done this set aside and then get started on making that creamy mashed potato. Once you have both components ready, simply add the mince and the veg mix to a casserole dish and then spread the mash on top, covering all corners. Finally add the dish to an oven for around 40 minutes, until the mash is deliciously brown and crunchy. There is also a variety called a cottage pie, which is made using beef mince.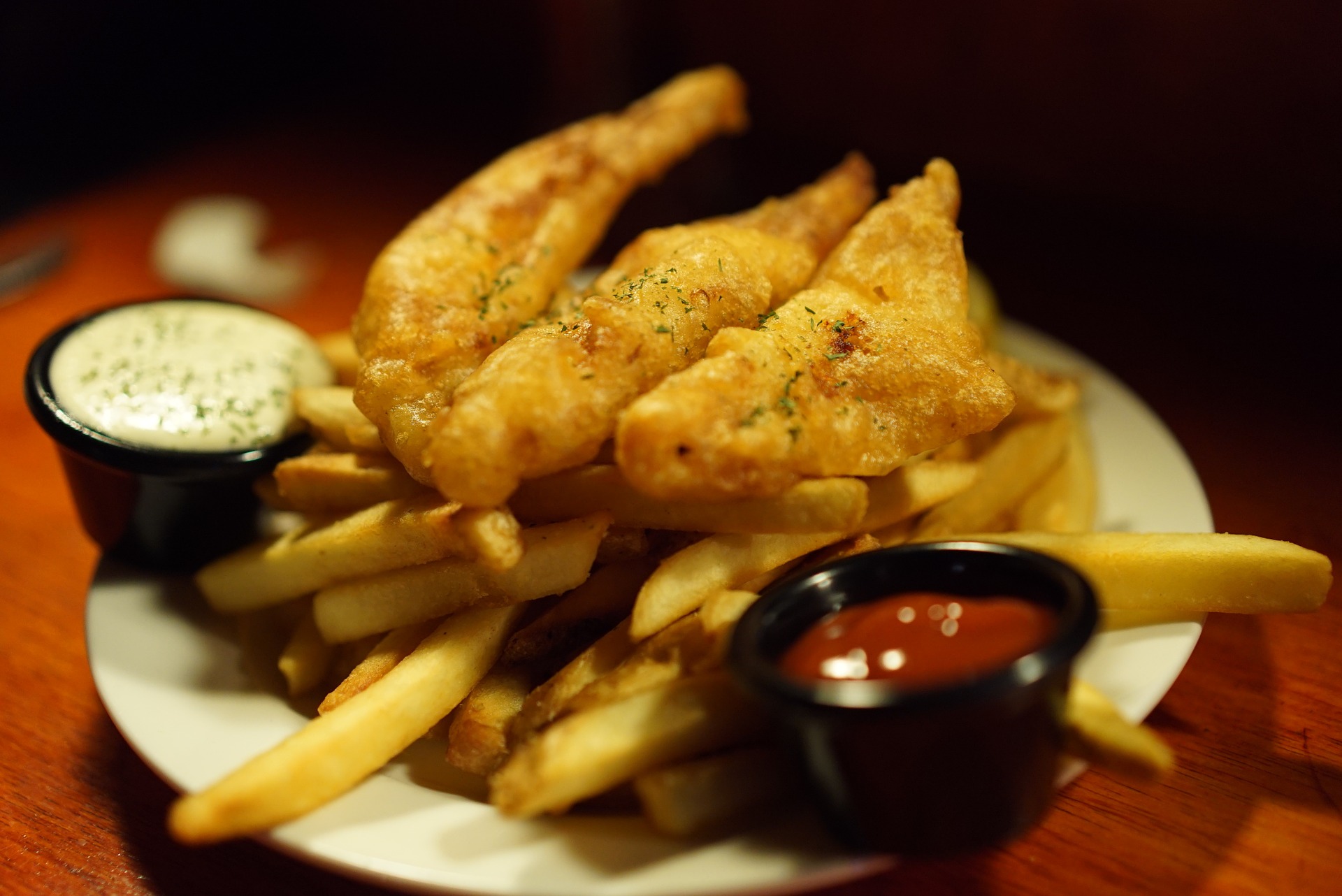 Fish and Chips
Of course one of the staple items in the British menu is fish and chips, which I am told is actually best when bought straight from the takeaway in the UK. If however you are making this on your own then you are going to need some high quality potatoes and some tasty pieces of cod. Cover the cod in egg white and flour and then dip it straight into hot oil until it is crispy and the fish is tender. With the potatoes, first par-boil them so that they are soft and then cut up into even slices. Once you have done this, throw the chips into the frier too, until they get nice and crunchy on the outside and soft in the middle like the fish. Dab some kitchen paper across the food to get some of that grease off and then sit down and enjoy this most classic of British dishes.
These are my favorites so far, easy to make and absolutely delicious to eat.